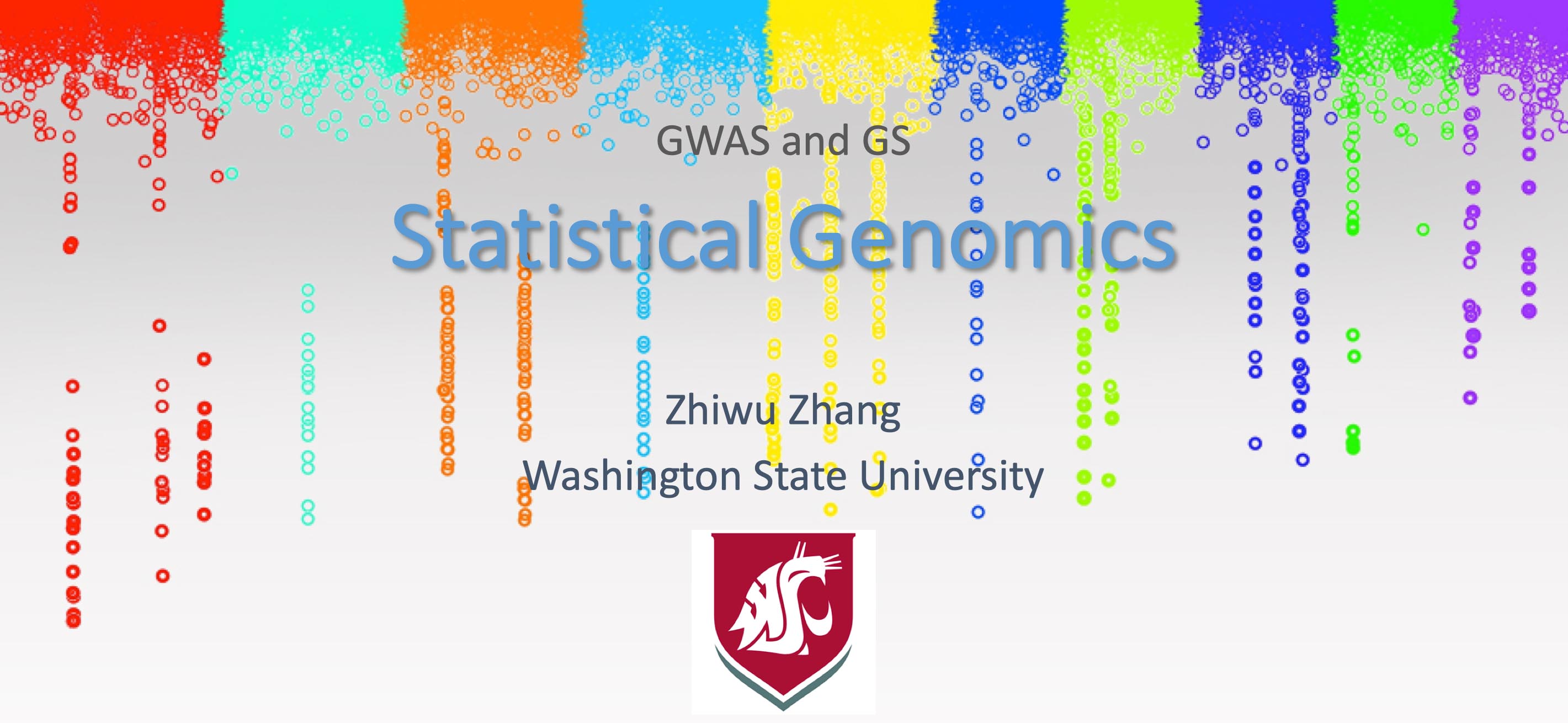 This is a graduate course at Washington State University (WSU). It is listed by Department of Crop and Soil Sciences, however, it fits students in multiple departments of CAHNRS and other colleges, such Art and Science and Veterinary Medicine. The course is designed to serve one of the ultimate goals of genetic research toward sustainable improvement of human health management and agricultural production.
The course takes two opposite approaches to achieve this goal. One is the gene approach through Genome-Wide Association Studies (GWAS) to identify genes underlying traits of interest. The other is the direct approach that makes genomic prediction on traits of interest from whole genome markers without knowing the genes specifically. Many factors interfere averaging these out. Big data adds another dimension to the complexity. Multi-disciplines are required to tackle the challenges, including background in genetics, analytical knowledge and computer programming skills.
Before taking this course, at least one course should be taken from each of these disciplines. For examples, BIOLOGY (301, 474, 519, 521 566 and 576), HORT (445), MBIOS (423, 503, 584), and MPS (525) for genetics; ENTOM (490), MATH (464, 511, and 563) and STAT (512, 519, 530, and 536) for analytical knowledge; and BIOLOGY (474), CPT_S (121, 571, and 573), MBIOS (478 and 578), NATRS (519), SOILS (502) for computer programming skills.
This course is one of the challenging courses at WSU. Students feel they learned a lot. They also took a lot of effort, especially for students without the strength crossing discipline boundaries. The flyer, syllabus, student evaluation in 2016, lecture slides (PPT) and source code (R) are available at following links: 2015、2016、2017、2018